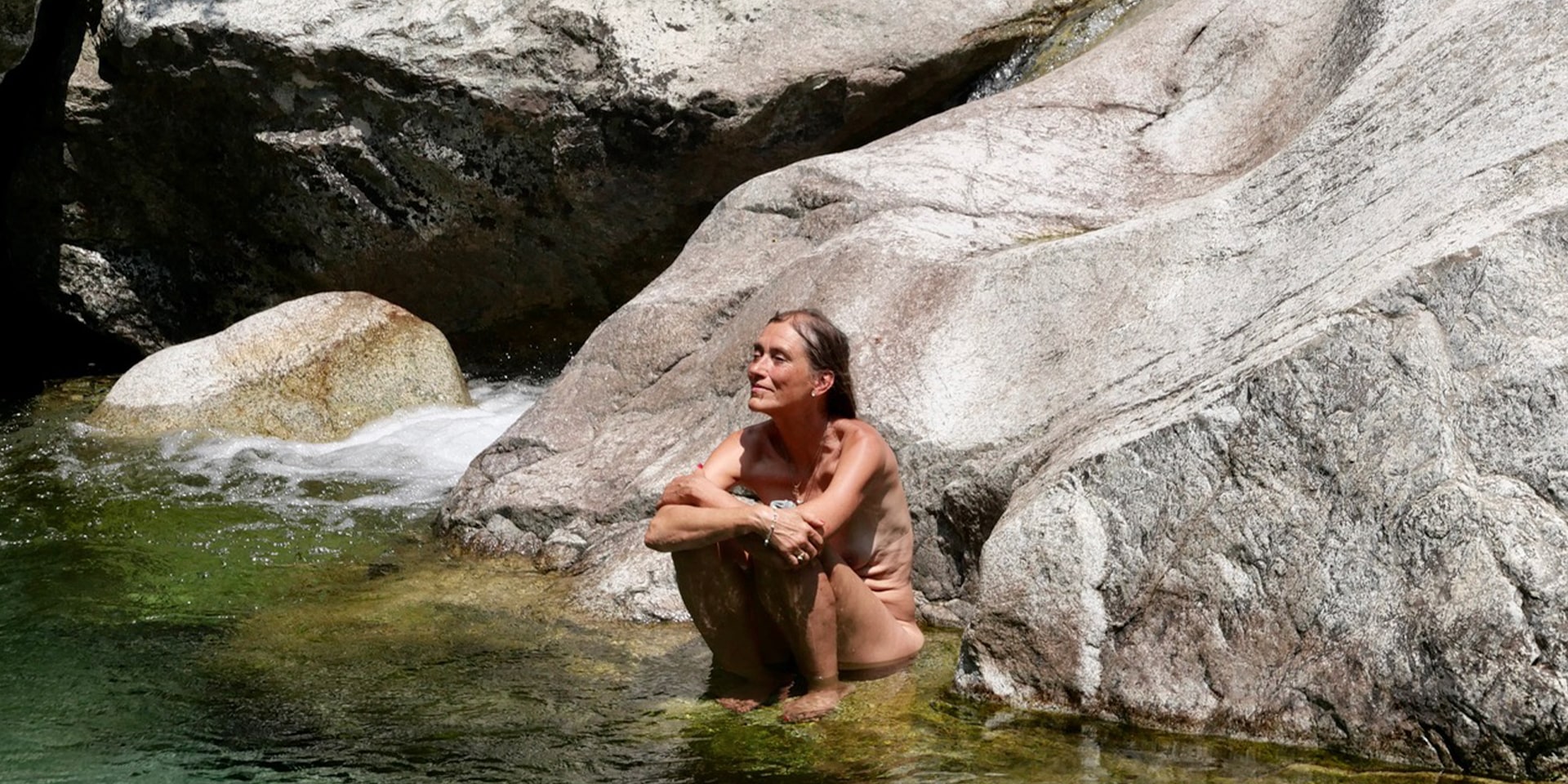 Githa Ben-David (born November 23th, 1961), is a sound therapist, singer, musician, composer and writer. She is a graduate of the Royal Danish Academy of Music in Copenhagen in 1987, majoring in classical saxophone. Githa studied Indian singing by Mangala Tiwari in India. Githa is a trained regression therapist, as well as trained in Mystical Therapy, a mode of healing developed by Master Hosé, Spain. "The Note from Heaven" has been Githa's guiding star since she experienced this elevation of being in India, at the age of 25.

Githa has been teaching since, and has developed a method that releases traumas on a deep level, by embracing somatic experiences with devoted song. A method that she has described in 7 books on sound therapy and sound healing, including the novel "Liluja" and "Terapeuternes Mysterieskole" co-written with Lars Muhl. Five of Githa's books have been published in English: "The Note from Heaven", "Regressive Cell-singing", "Vocal Sound Healing": In the trilogy -"The Ultimate Book on Vocal Sound Healing." "Heal the Pineal" & "Help".

Githa is a pioneer within Vocal Sound Therapy, and teaches students from all over the world, cooporates with international researchers, doctors and scientists on DNA, Cymatics, frequences and creation processes, electric and chemical reactions, the Fourth Phase of Water, the significance of light and much more.
Githa Ben-David has released 8 albums with her own music/lyrics/sound-guides, all underpinning her books: "Hung Song Meditation", "Practise CD" (for The Note from Heaven), "Rising", "Sound of Light", "Sound in Silence", "Tryllesange"(in Danish for kids) and two albums: "To Heal the Space Between Us" and "Zeros", both in in collaboration with Lars Muhl, her exhusband/-partner in Gilalai.

Leader and founder of International Education in Vocal Sound Therapy (2011 – )
Mystery School with Lars Muhl (2010-2014)
Founder of APS Gilalai Institute for Energy and Consciousness with Lars Muhl, 2009
Founder and leader of publishing house Gilalai Publishing (former Ug-Records, 2000).
Educations
Music styles
Orchestras
Theater & perfomance
Educations
Student from Rødkilde Gymnasium, Vejle.
First year of the major rhytmical training with Gerda Von Bülow in Lyngby
Educated at the Royal Danish Academy of Music majoring in saxophone (four-year music teacher training).
Indian singing studies 6 x 2 months in Varanasi, India.
Trained as a healer in Israel in the system "Mystical Therapy" by Master José (Spain).
Trained regression therapist with André Corell in Copenhagen.
Music styles
Orchestras
Theater & perfomance